Polaroid and Holga photos of my visit to an amazing city in the deep south.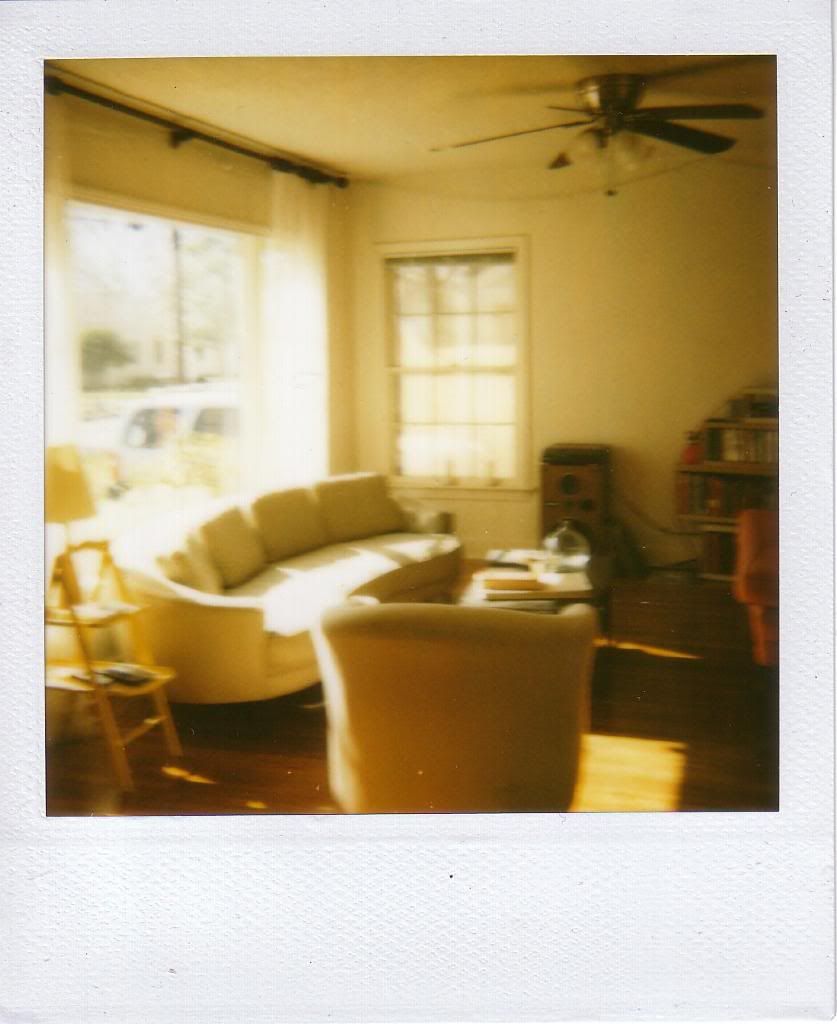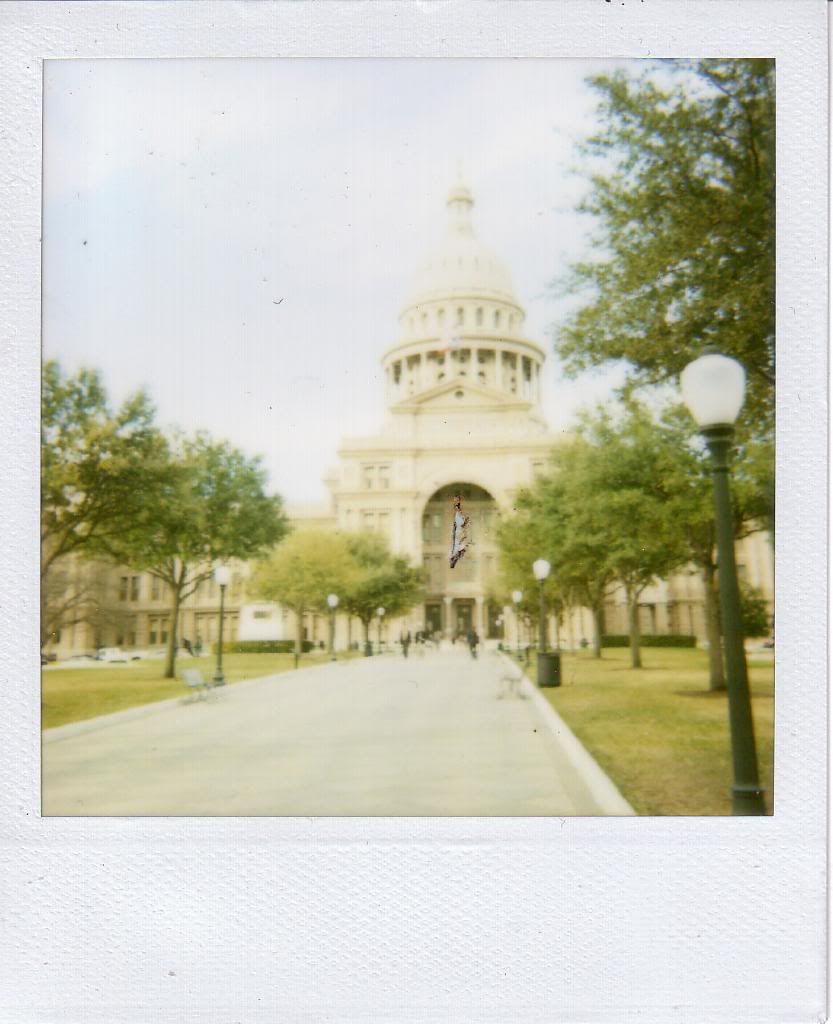 State Capitol, which can be seen from the other end of Congress Ave.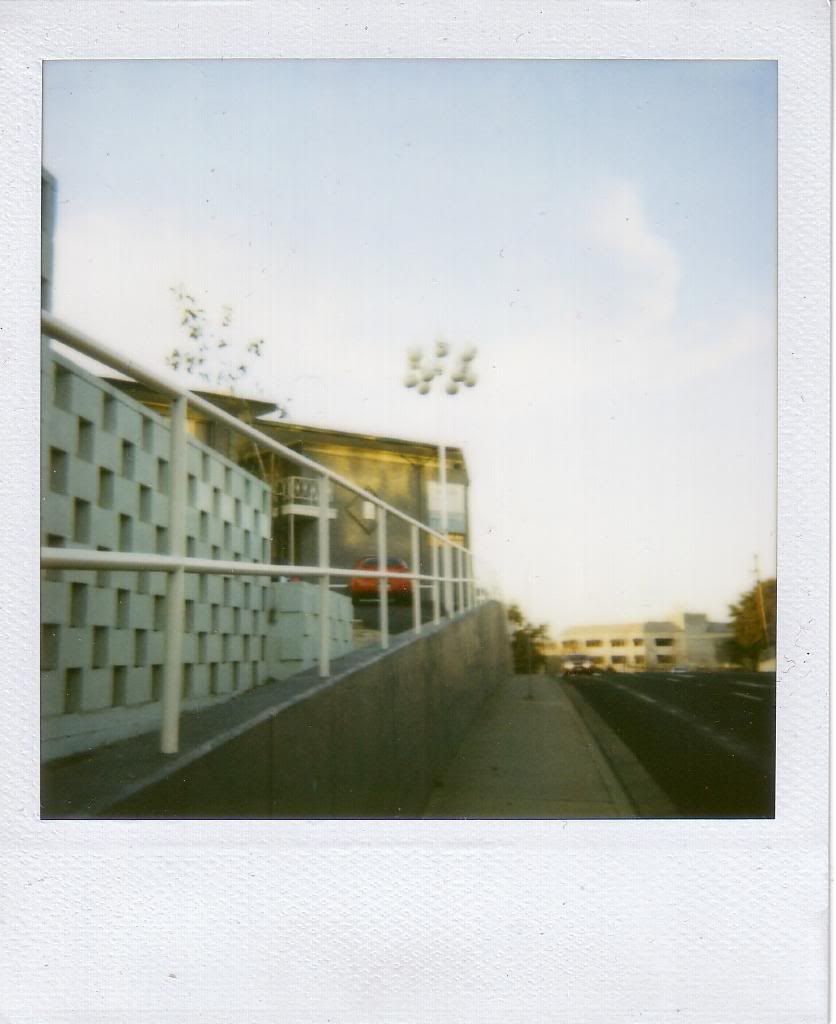 After shopping in SoCo and nearly being run down by a Texan on the telephone, I walked backed to T&T's and saw this weird... bird/bat house.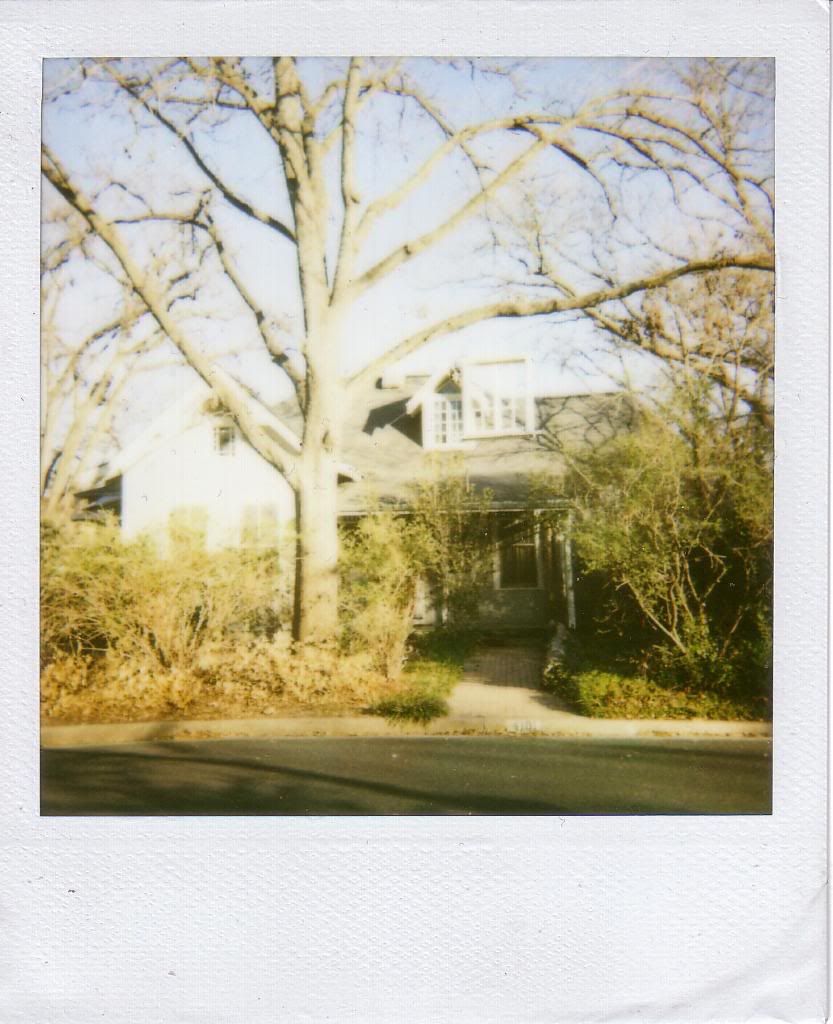 Bike ride in Hyde Park.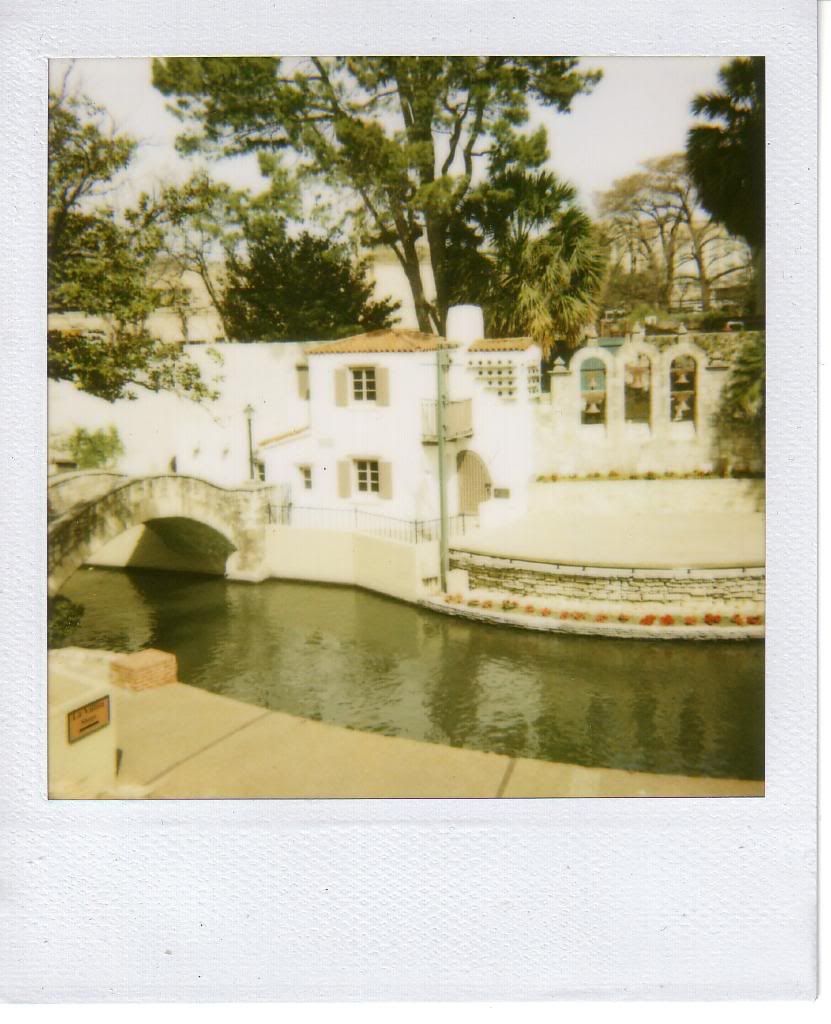 River side, San Antonio, TX.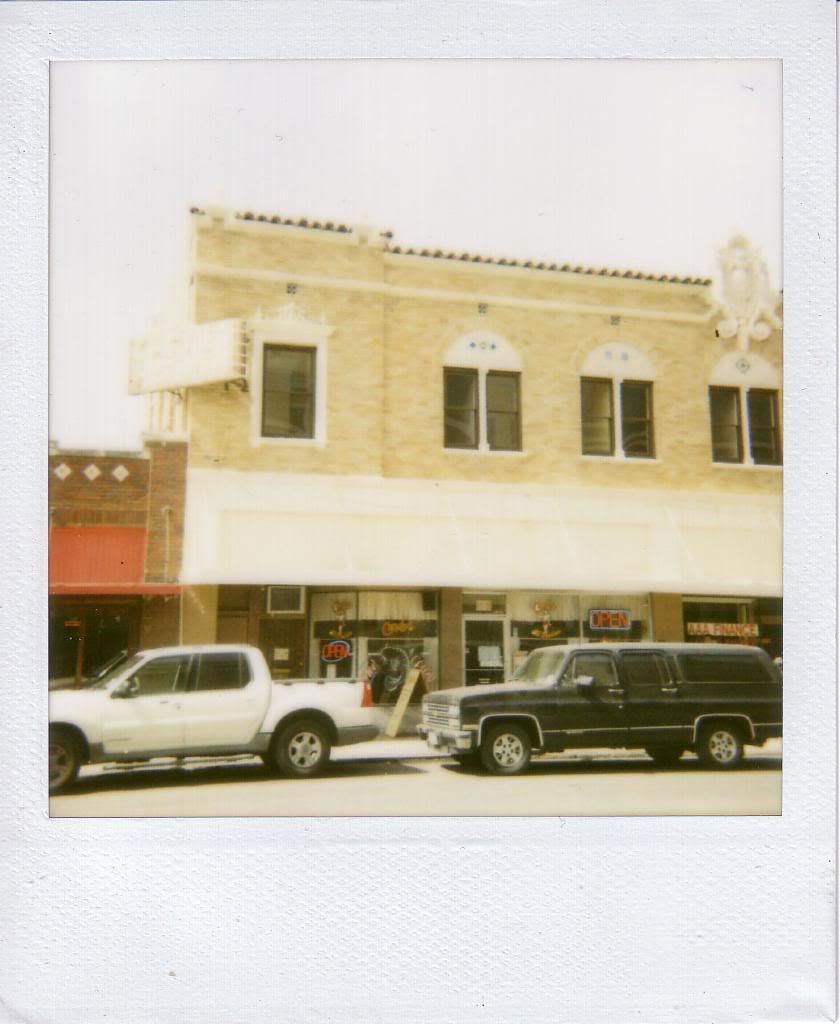 A questionable sign, San Antoinio, TX.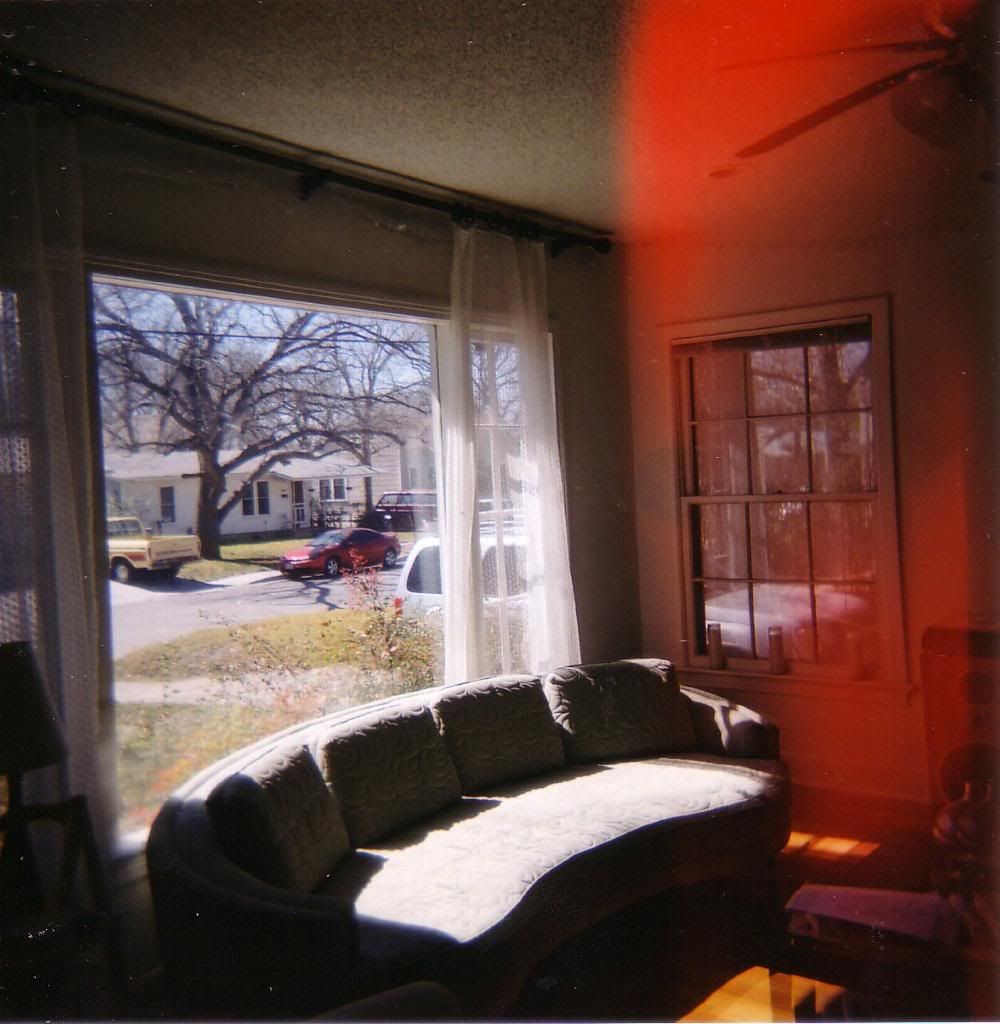 the sunny spot, T&T's house, Austin, TX.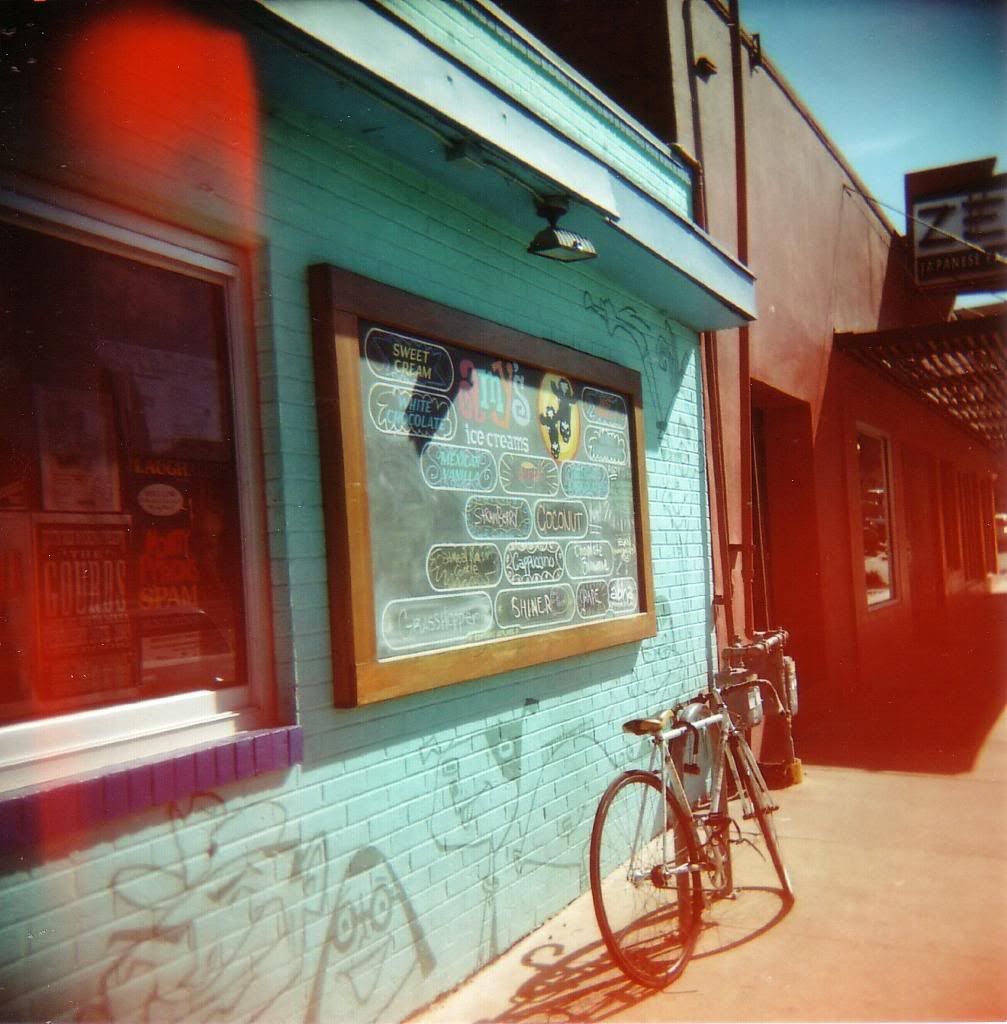 Shiner ice cream sold here, SoCo, Austin, TX.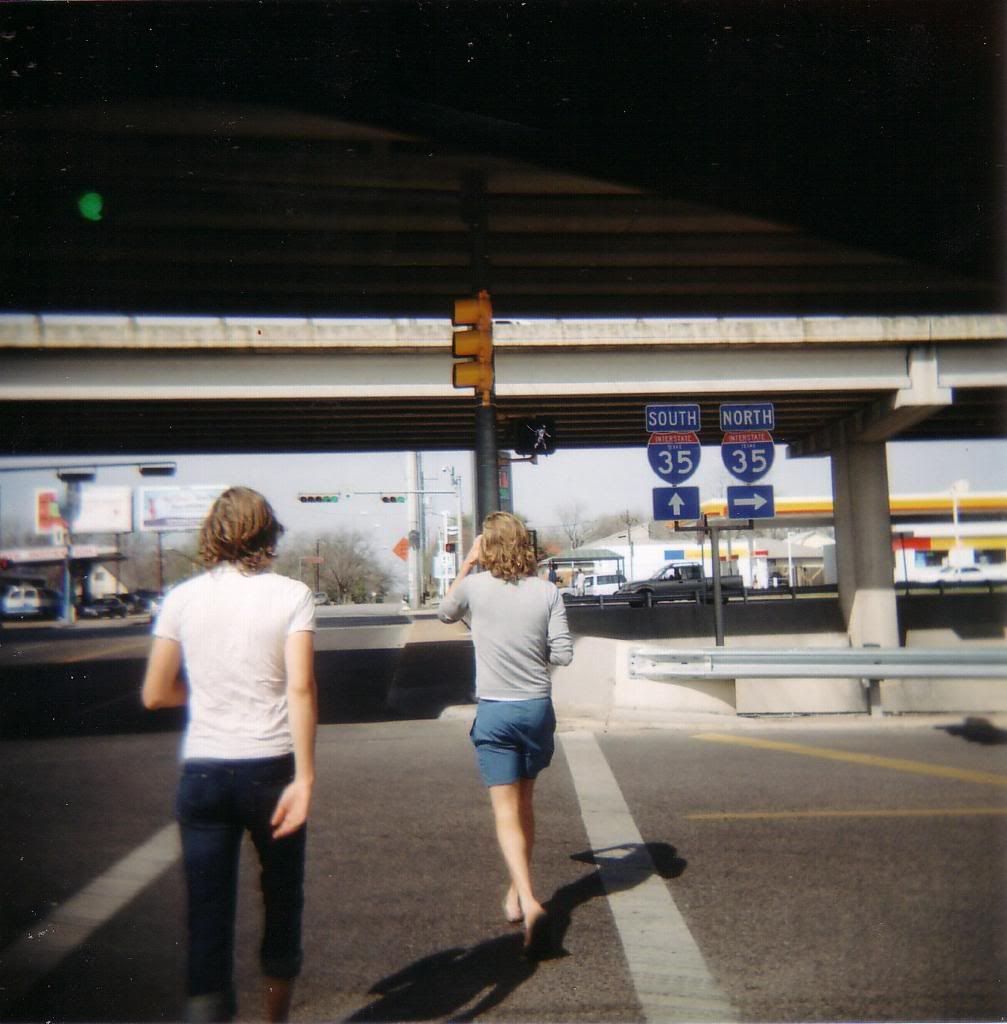 Innerstate, Austin, TX.
Sunday morning bike ride. the air was fresh, full of the perfumes of spring. the redbuds were in full bloom, even though it was February. the sun was soft.
Sunday bike ride, Austin, TX.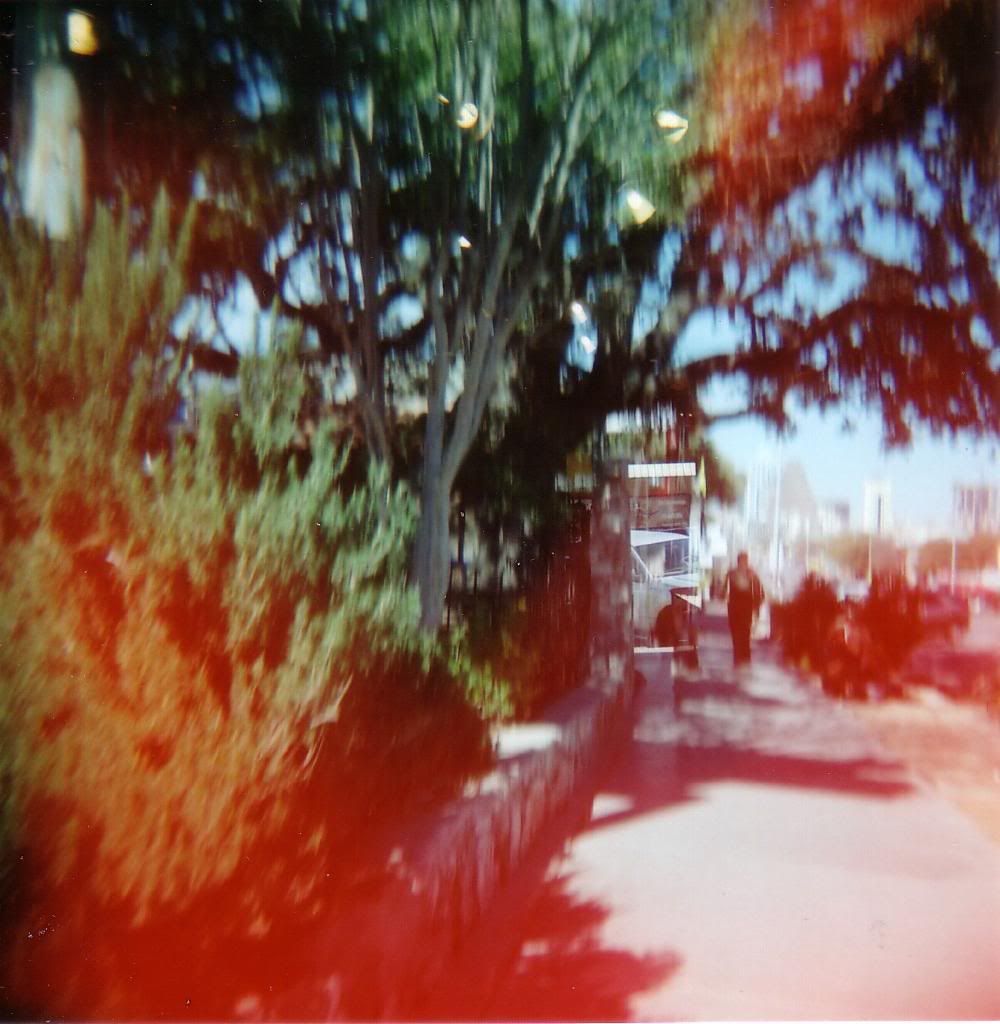 Outside Java Joes, Austin, TX.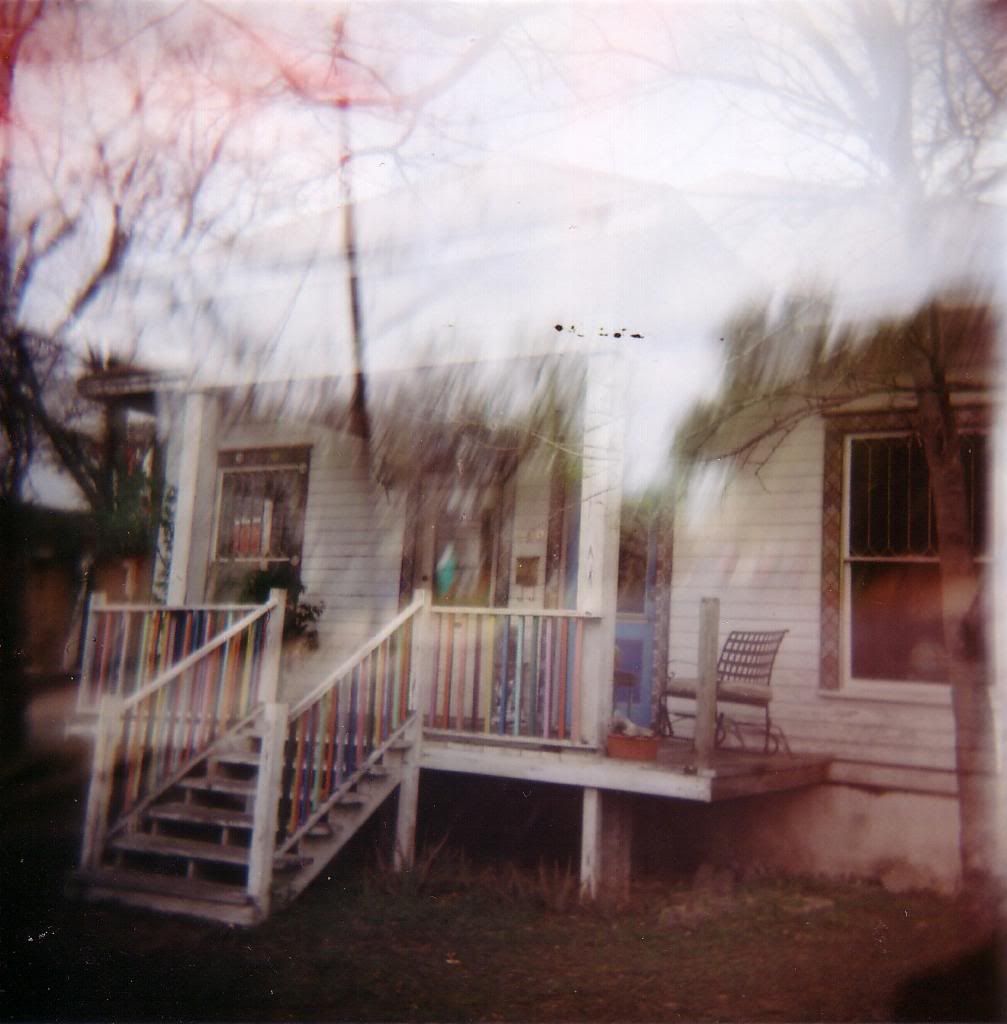 Lunch, Foodheads, Austin, TX.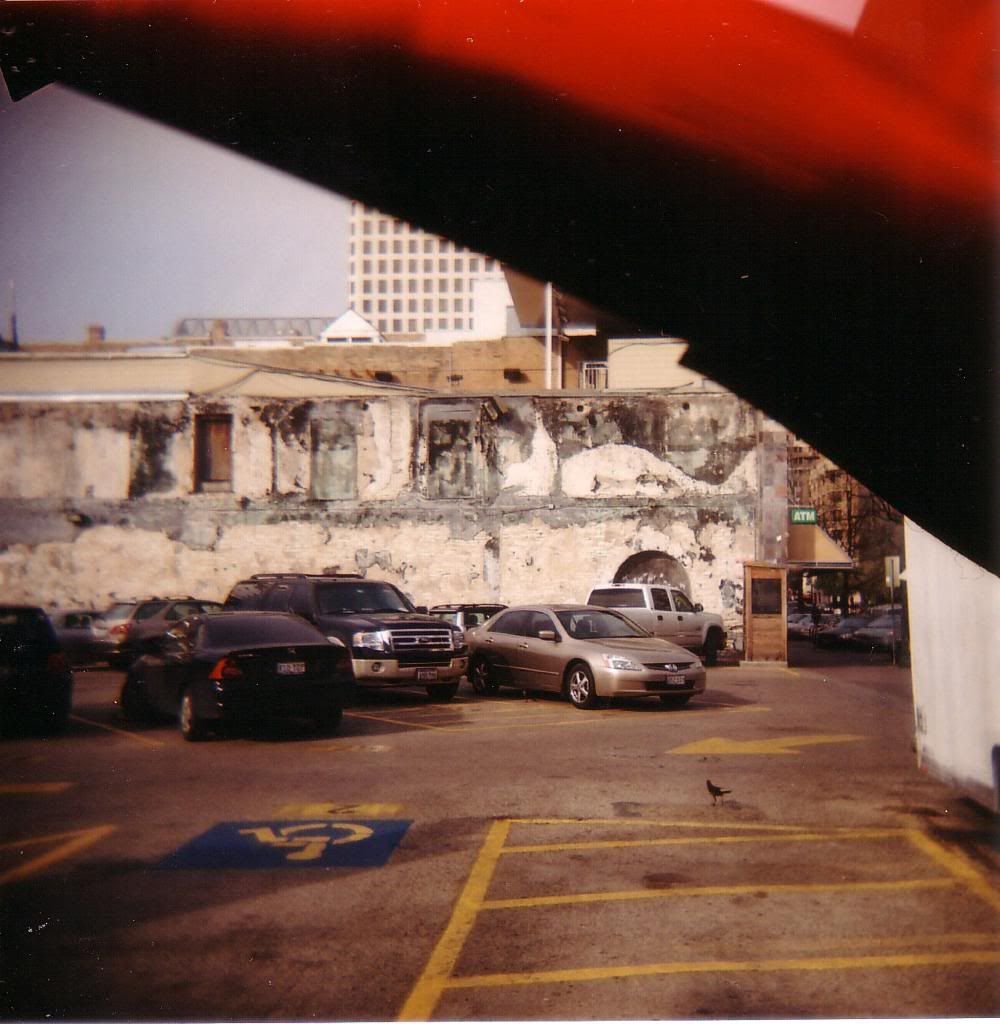 Decrepit building. Congress Ave, Austin, TX.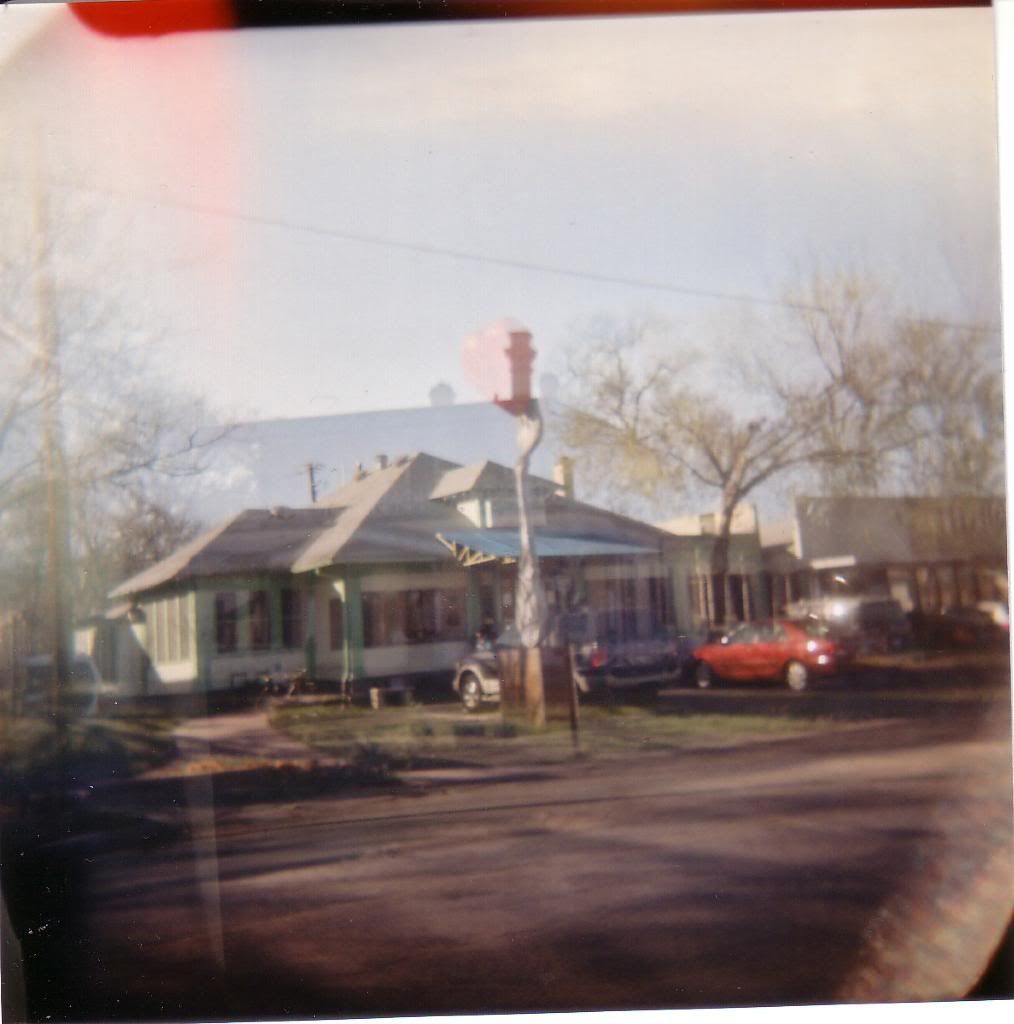 A giant fork, one of many 'big' things in Texas.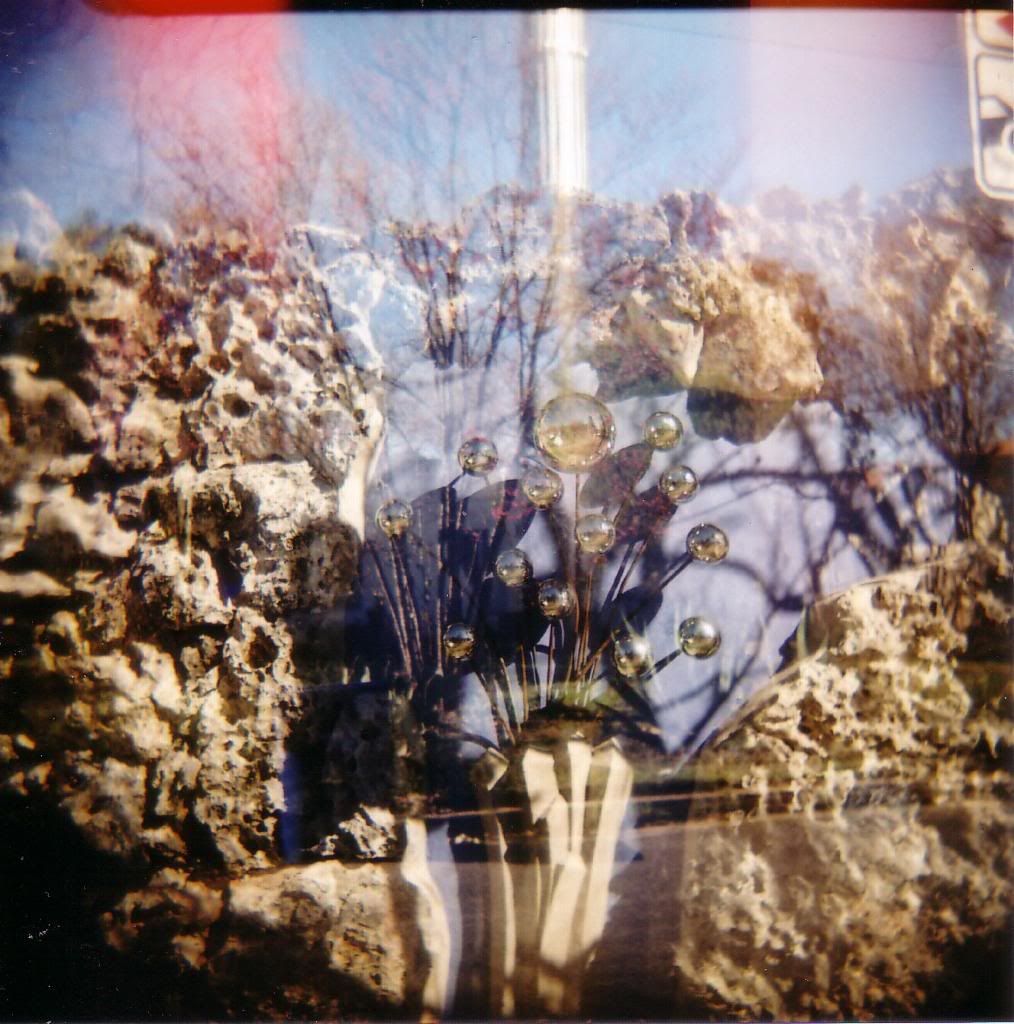 Architectural element.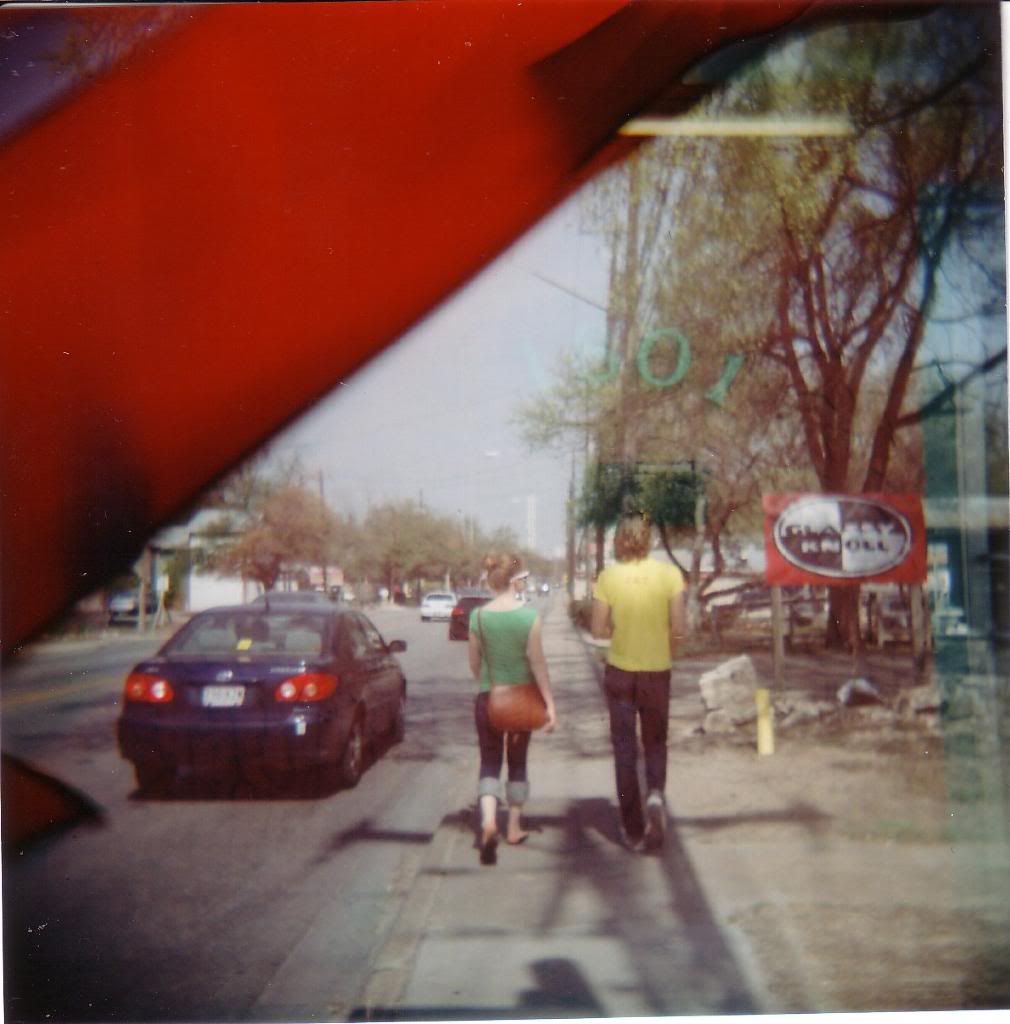 T&T. 1st St. Austin, TX.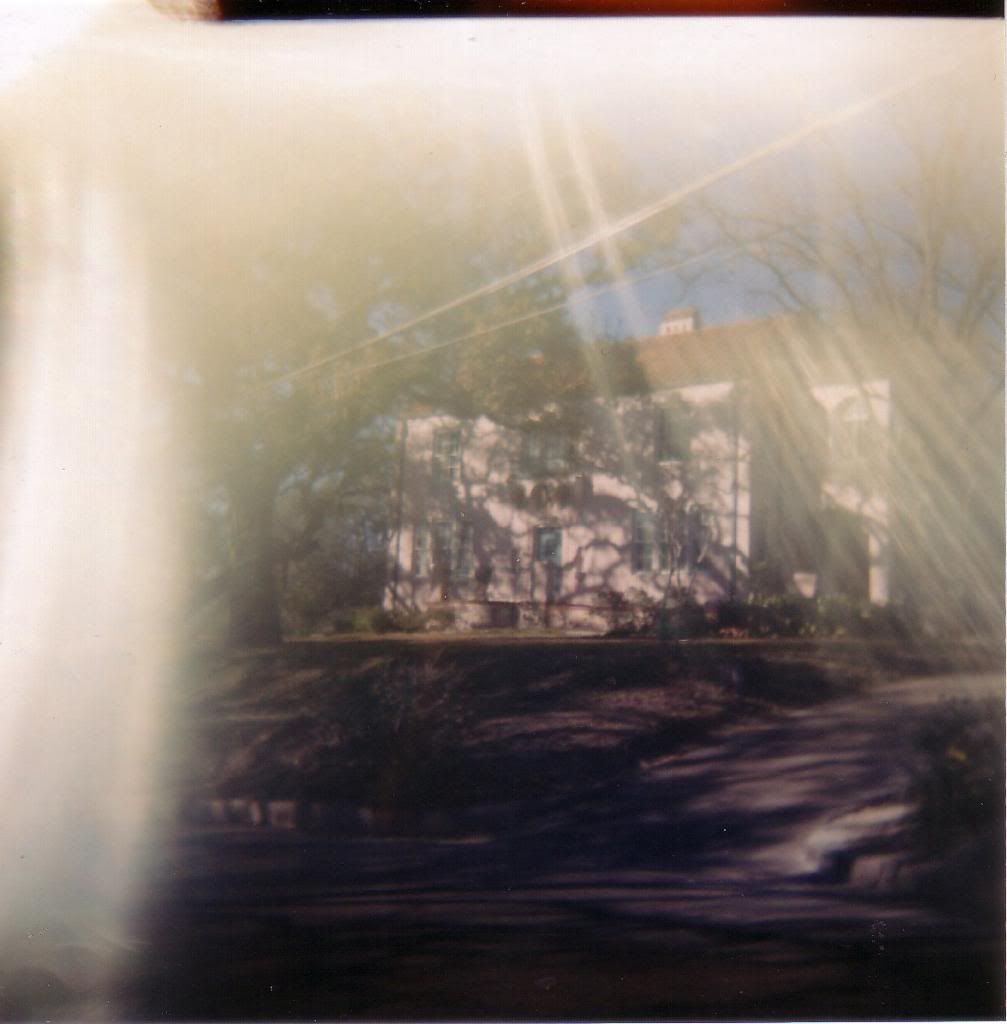 Un chateau.
Et la dernière...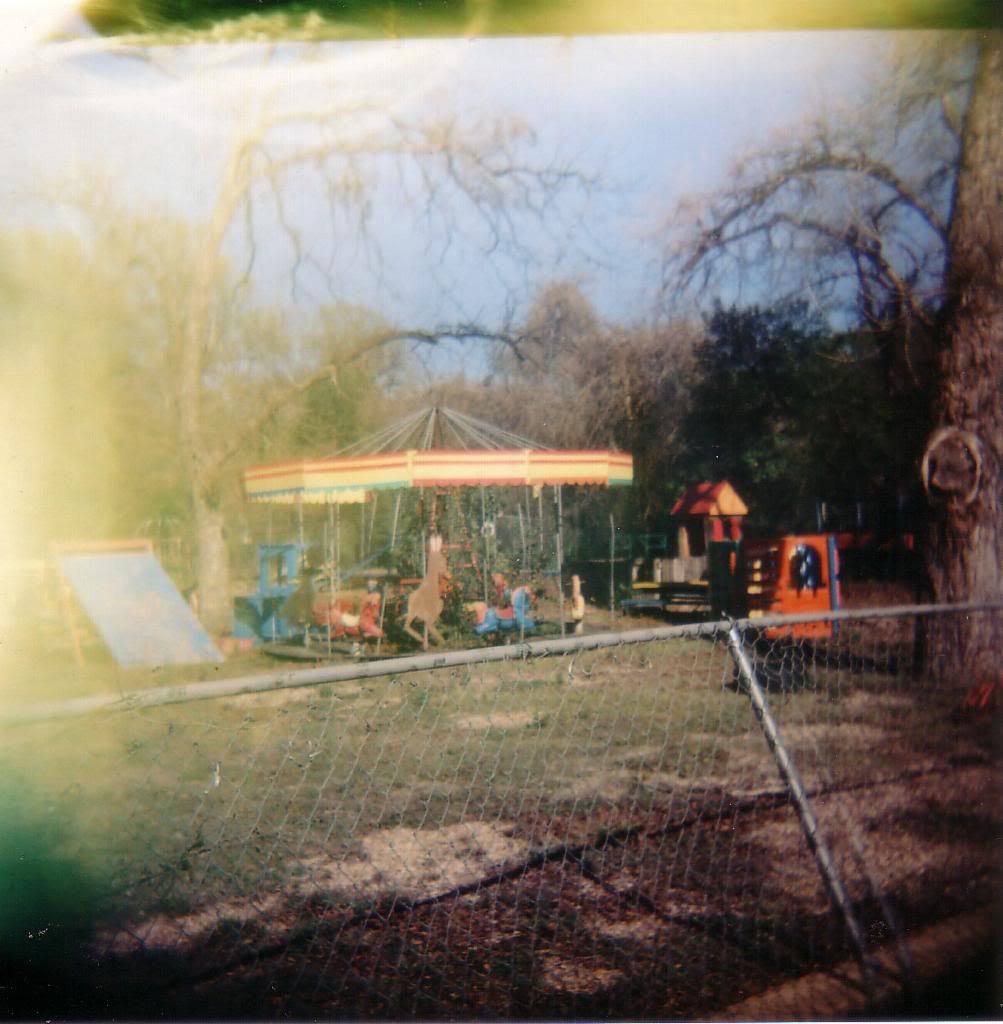 Un terrain de jeu abandonner.