Ever heard of Martial Bourdin? He was a French Anarchist who on 15 February 1894 was killed. How was he killed? Bourdin, who had been living on Fitzroy Rd (also former residence of Sylvia Plath many many many years later) was killed by the bomb he was carrying as he walked through Greenwich park towards the Royal Observatory in London, UK.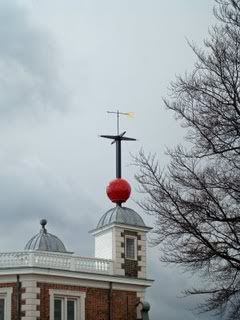 (
Royal Observatory, London. Photo credit: http://carolineld.blogspot.com/
)
Exactly what he was going to do with this bomb, or where, is unknown, though most assume it was meant for the Royal Observatory.
The Art Council Collection has just acquired a new work concerning this event.
Greenwich Degree Zero
is an extensive multimedia work that invites the audience to piece together clues in order to discover the artists' interpretation of this event. When the audience is the detective and involved in the creation of the work, well this is the best kind of work. The piece by Rob Dickenson and Tom McCarthy is on display at the Longside Gallery on the grounds of the Yorkshire Sculpture Garden in Wakefeild, West Yorkshire, UK aka my old stomping ground.