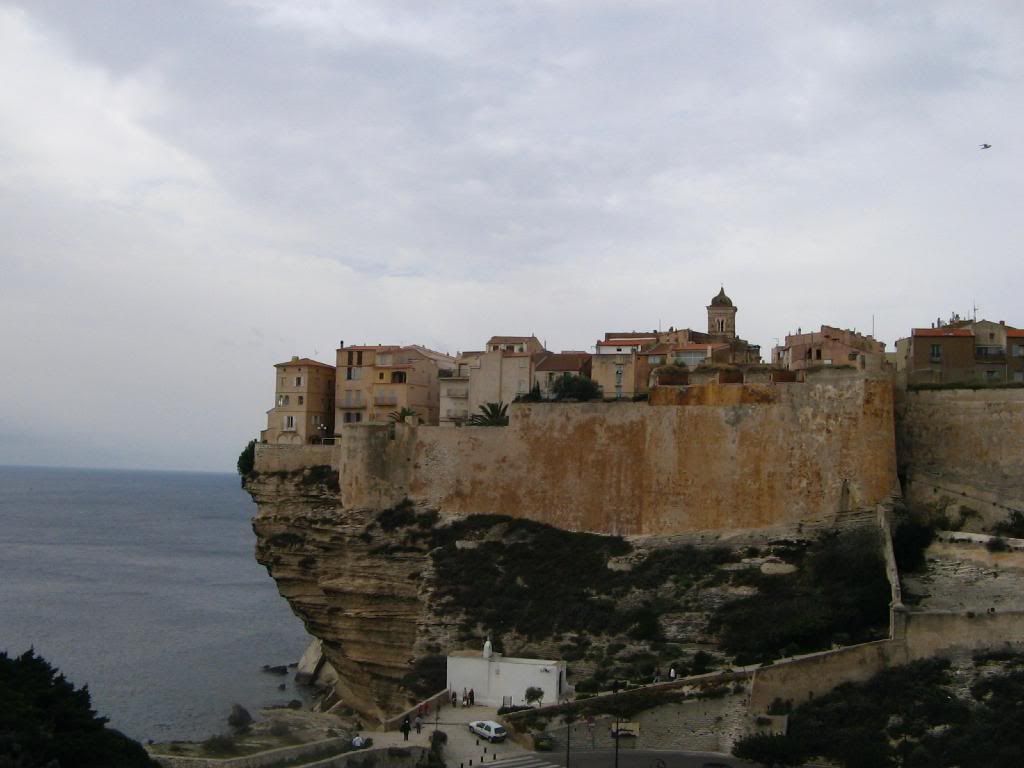 Bonifacio, Bonifaziu, the village hanging precariously over the sea.
Bonifacio enjoys a superbly isolated situation at Corsica's southernmost point, a narrow peninsula of dazzling white limestone creating a town site unlike any other on the island. The haute ville, a maze of narrow streets flanked by tall Genoese tenements, rises seamlessly out of sheer cliffs that have been hollowed and striated by the wind and waves, while on the landward side the deep cleft between the peninsula and the mainland forms a perfect natural harbour. A haven for boats for centuries, the anchorage is nowadays dominated by a swish marina that attracts yachts from all around the Mediterranean.
Separated from the rest of the island by an expanse of maquis, Bonifacio has maintained a certain tempermental detachment from the rest of Corsica, and is distinctly more Italian than French in atmosphere. It has its own dialect based on Liguarian Italian, a legacy from the days when it was practically an independent Genoese town. The haute ville retains Renaissance features found only here and, with Sardinia just a stone's throw away, much of the property in the area is owned by upper-echelon Italians.
c/o