The Pre-God is Dead, Pre-Rupture with Wagnar, Pre-Nihilism aka the Romantic phase in Nietzsche's writing.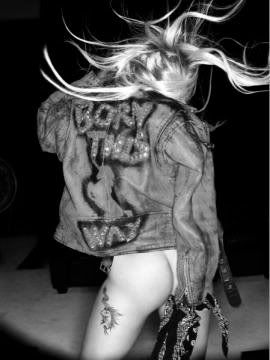 Not only is the bond between man and man sealed by the Dionysiac magic: alienated, hostile or subjugated nature, too, celebrates her reconciliation with her lost son, man. The earth gladly offers up her gifts, and the ferocious creatures of the cliffs and the desert peacefully draw near. The chariot of Dionysus is piled high with flowers and garlands; under its yoke stride tigers and panthers. If we were to turn Beethoven's Hymn of Joy into a painting, and not to restrain the imagination even as the multitude bowed awestruck into the dust: this would bring us close to the Dionysiac. Now the slave is a free man, now all the rigid and hostile boundaries that distress, despotism or 'impudent fashion' have erected between man and man break down. Now, with the gospel of world harmony, each man feels himself not only united, reconciled, and at one with his neighbour, but
one
with him, as if the veil of Maya had been rent and now hung in rags before the mysterious primal Oneness.
Singing and dancing, man expresses himself as a member of a higher community: he has forgotten how to walk and talk, and is about to fly dancing into the heavens. His gestures express enchantment. Just as the animals now speak, and the earth yields up milk and honey, he now gives voice to supernatural sounds: he feels like a god, he himself now walks about enraptured and elated as he saw the gods walk in dreams. Man is no longer an artists, he has become a work of art: the artistic power of the whole of nature reveals itself to the supreme gratification of the primal Oneness amidst the paroxysms of intoxication. The noblest clay, the most precious marble, man is kneaded and hewn here, and to the chisel-blows of the Dionysiac world-artist there echoes the cry of the Eleusinian mysteries, 'Do you bow low, multitudes? Do you sense the Creator, world?'
(Nietazsche, Freidrich,
The Birth of Tragedy: Out of the Spirit of Music
trans. Shaun Whiteside, (London: Penguin, 1993) pgs 18-9)