In
Le Gai Savoir
para. 125 Nietzsche, for the first time, pronounces God is dead, and that we have killed him.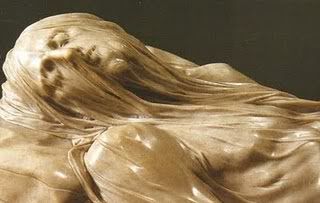 (Giuseppe Sanmartino, Vieled Christ, detail, 1753. Naples, Cappella di Sansevero)
N'avez-vous pas entendu parler de cet homme insensé qui, ayant allumé une lanterne en plein midi, courait sur la place du marché et criait sans cesse : « Je cherche Dieu! Je cherche Dieu! » - Et comme là-bas se trouvaient précisément rassemblés beaucoup de ceux qui ne croyaient pas en Dieu, il suscita une grand hilarité. L'a-t-on perdu? dit l'un.
S'est-il égaré comme un enfant? dit un autre. Ou bien se cache-t-il quelque part ? A-t-il peur de nous? S'est-il embarqué? A-t-il émigré? – ainsi ils criaient et riaient tous à la fois. L'insensé se précipita au milieu d'eux et les perça de ses regards. « Où est Dieu? cria-t-il, je vais vous le dire! Nous l'avons tué – vous et moi! Nous tous sommes ses meurtriers!
Embrace the new religion.
Follow the revolution.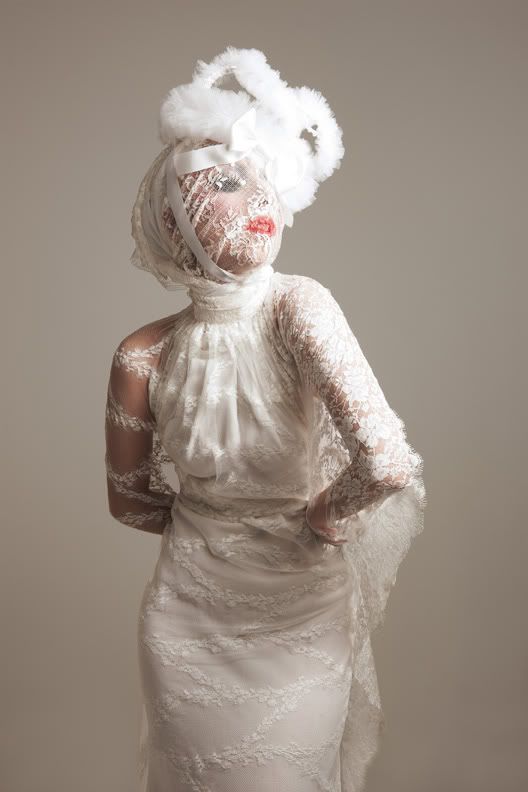 (Lady Gaga, posing with veiled ensemble)
Re-incarnation.
For the love of little monsters, fame, bad girl meat and free bitchez.