I've been experimenting with the holga. waiting for the polaroid film to arrive, biting my nails in anticipation, cringing everytime the mailbox is empty (again), thinking, seeing and dreaming in polaroid. dreaming in french has come back as well recently.
so here are the fruits of my experimental labour:
holga roll 2: 35 mm life brand film (go shoppers!)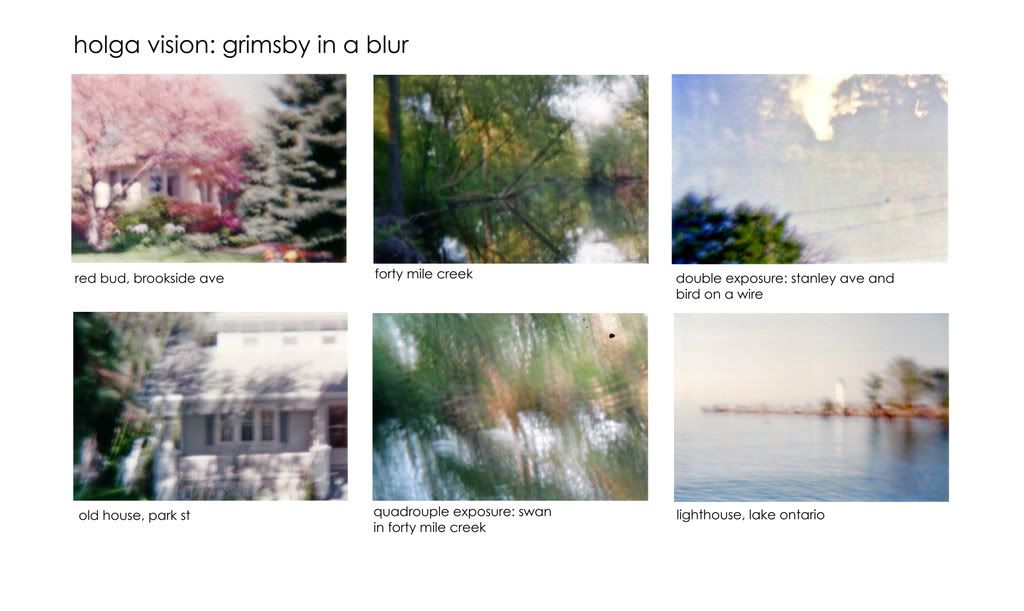 click
here
to see a bigger version.
b mode otherwise known as blur or more professionally known as bulb. have now discovered the usefullness of inspecting the holga before using blindly! though i'm quite pleased with some of these images nonetheless.
holga roll 3: 35 mm life brand film
* film developper man at shoppers lab left a note on the front saying 'we developed your film but impossible to pring your negatives TOO BIG!' but they printed them anyway
click
here
to see a bigger version.
and lastly, as it is june 16 and blooms day let's go eat strawberries (not that strawberries and blooms day are at all related).
a little strawberry tip: for extra juicy, zingy and yumtastic strawberries add a dash of balsamic vinagre! you will be pleasantly surprised!
mmmm. enjoy!