A study of the interiority of exteriors and vice versa in classic Polaroid.
Interior on exterior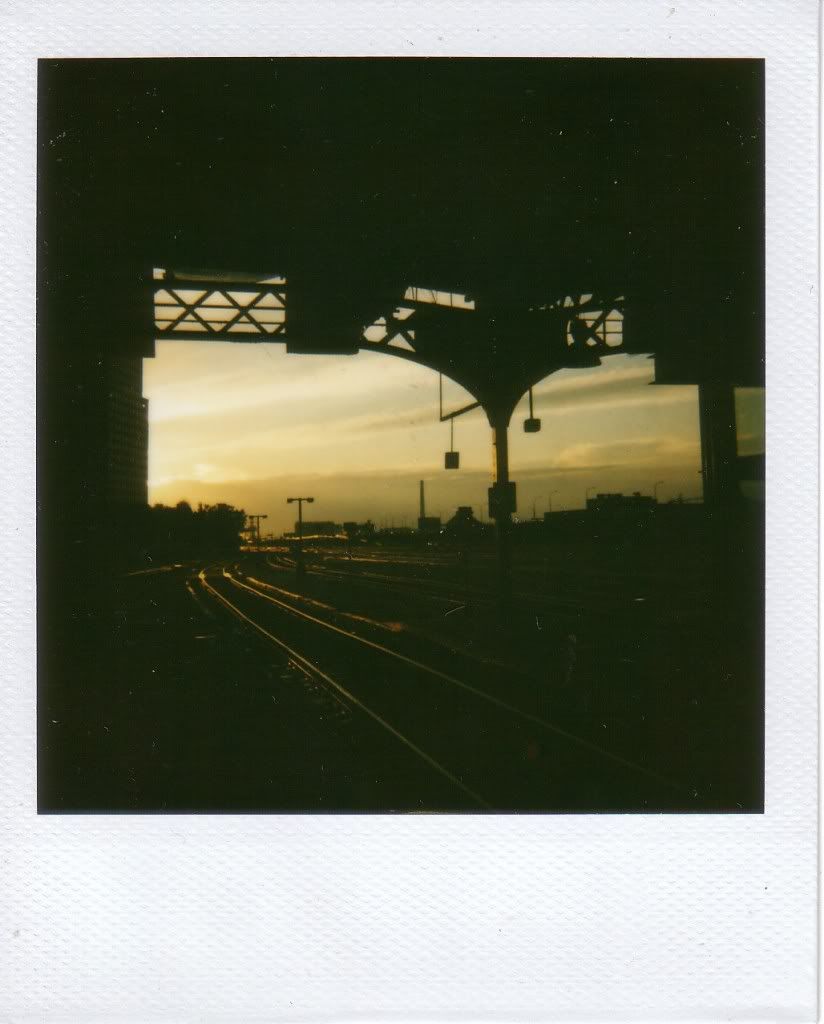 Union Station at sunrise in August. What caught my eye was the glimmer of the rising sun off the tracks.
Hidden interior from exterior
A magnificent, romantic, lonely wall in Oakville. Found one evening walking with the summer camp crew back from our celebratory end of summer dinner at Corriander Green. Sarah Q and I stopped to take a photo. I returned three times to get the right photo. I think the best part is that wire hanging, like Eva Hesse in the urban landscape.
Interior comfort longing for exterior adventure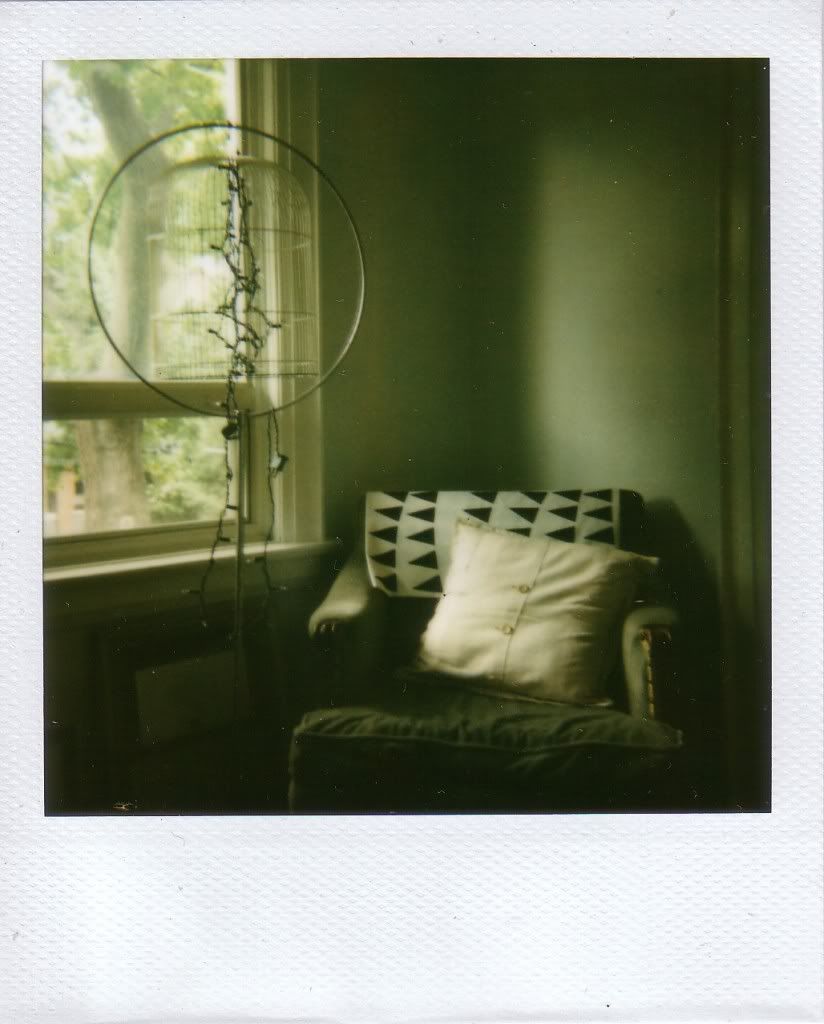 The livingroom of my lovely friend Monique. Second floor of an old house in Roncessvalles, it's like being in the trees with the birds and squirrels. Birdcage adds to the poetic peculiarity of interior/exterior and I love that cushion made out of an old shirt.
Exterior work from inside the interior
Garden centre at our house. All mom's tools for gardening, for emaculately beautifying our exterior, hidden in the interior. Those horrible clogs used to be my favourite shoes to wear to school in high school.
Something exterior in the interior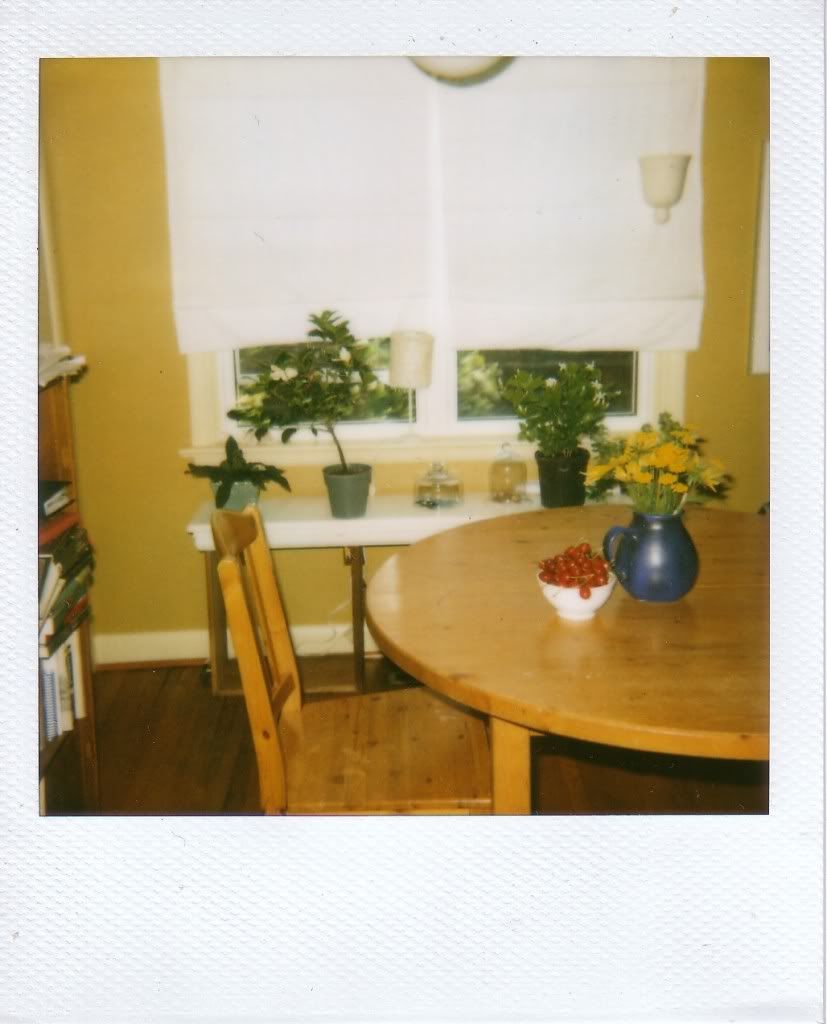 We wanted to go cherry picking but soon realized that it was a lot cheaper to just buy the cherries. And they were red and delicious. Cherries, and sunflowers, in our dining room.
A miniature exterior in a gigantic interior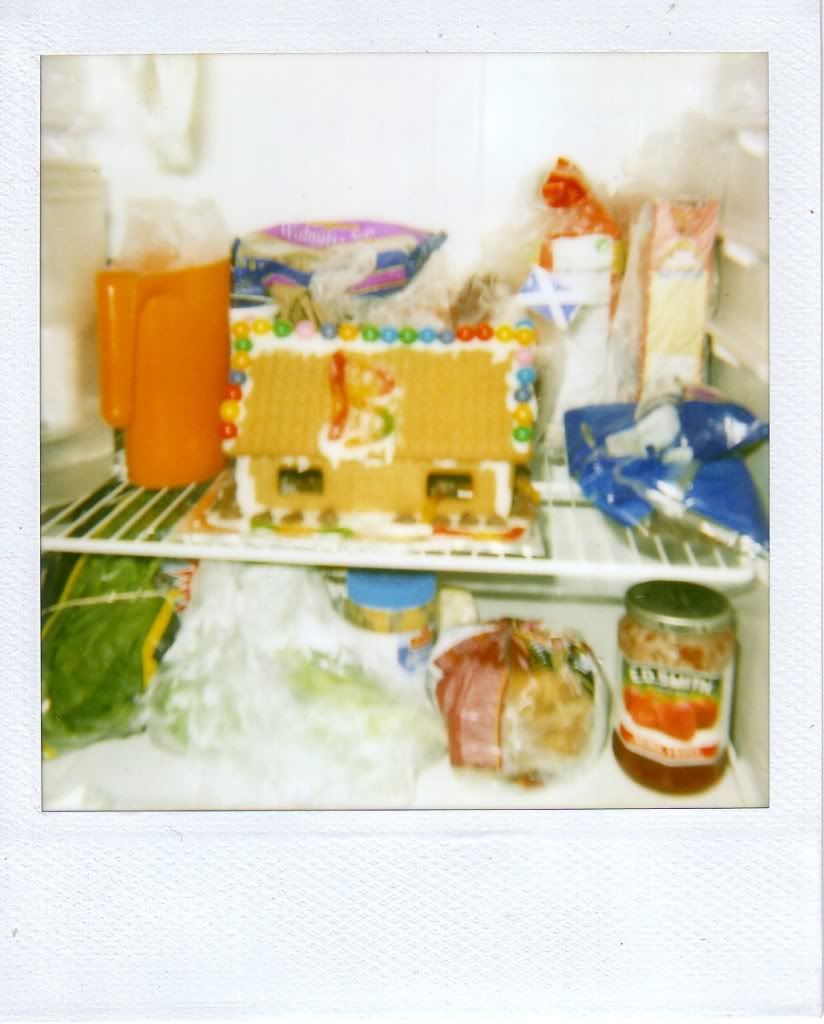 For Brandy's potluck I made her a Scottish gingerbread house (even though it was a Swedish house). I put it in the fridge to make sure it didn't melt and when I showed my mom the photo she said to herself "isn't she a funny kid, she's taken a photo of the inside of the fridge!"