Mom bought me a vintage Kodak Brownie dualflex camera from the Benevolent fund about two years ago. I could never figure out what exactly to do with it. I once took some odd little paper negatives with it and then summer realized you could use paper negatives to make positives. But then one day I decided to rig it up with 120 film which I rolled out and rolled in and rolled in and out again to get it installed in the camera. I think I might splurg and get a metal spool on ebay. Here is my first role of film ever taken with the Brownie. They are poetic and magical with a soft light that other cameras don't seem to capture.
This is probably the first photo on the film because of the major exposure that happened. There was a minor incident while rolling the film in our out or whichever way when it was on the wrong side of the paper. I like how the information on the backing paper has been burned into the negative.
Meet my garden.
This is probably the second image because I wasn't convinced that exposing the film once or even twice would do it … so I did it three times… and came up with three perfectly exposed images of the garden all on the same negative…hence this triple exposed blurry wobbly garden photo
On my way into work one day I had a terrible and wonderful experience on the highway involving the Elgar Concerto in E minor as performed by Jacqueline Du Pré and a car that nearly hit me. Once I got to Oakville I saw Elizabeth walking to work down Trafalgar road and we stopped to chatter outside my favourite house. That had these beautiful roses, right out of England, growing over a delicate wrought iron fence with a little mini bench for kids under a tree and an oblong pear tree. I love that house and I think this photo captures some of the magic I find in the garden there. I always stop to smell these roses.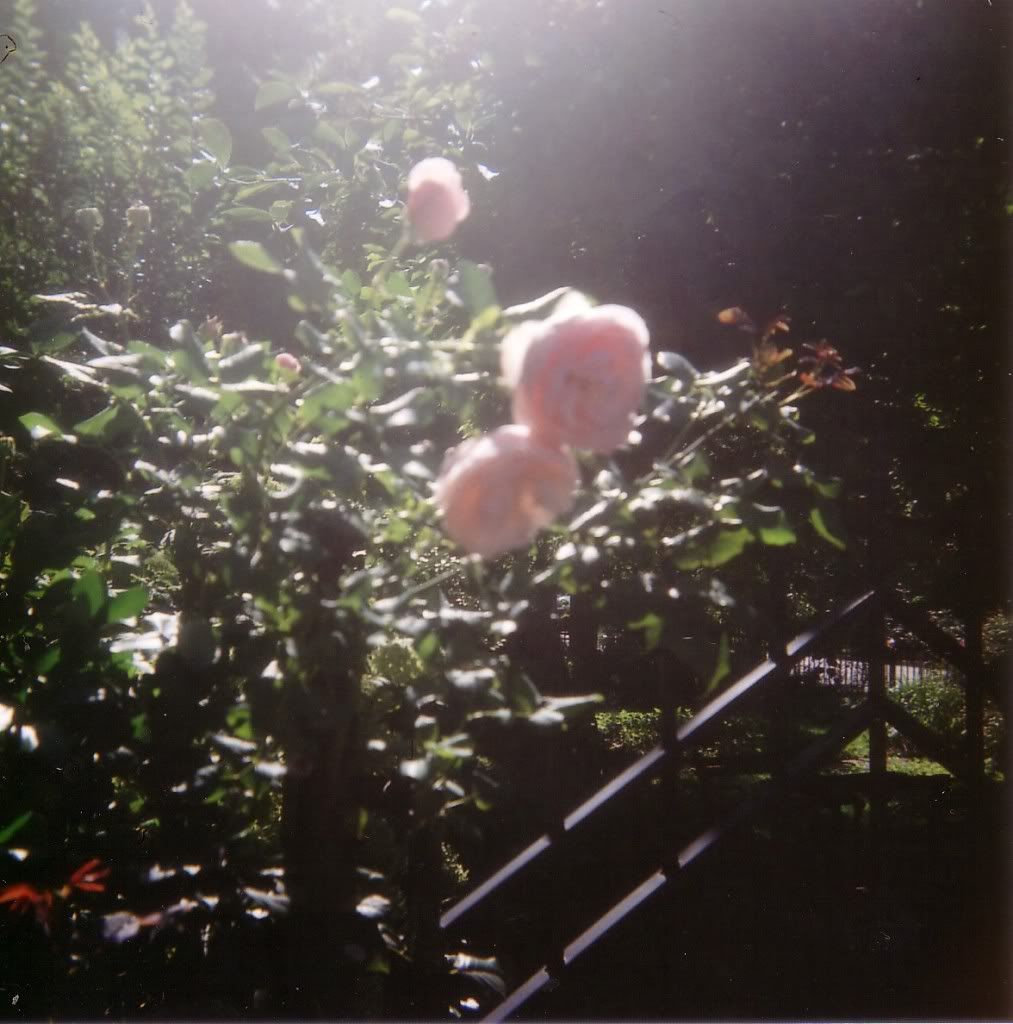 Here is the Oakville Lighthouse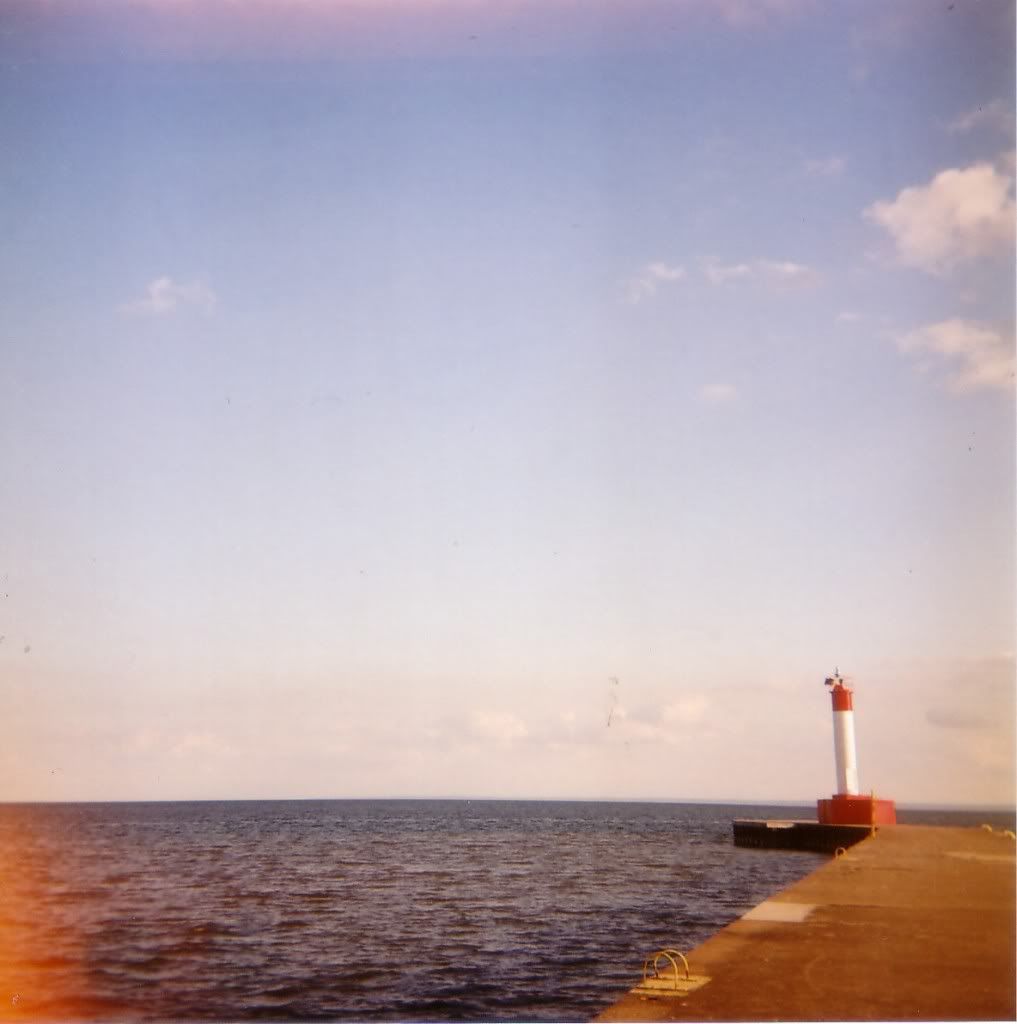 And Oakville Marina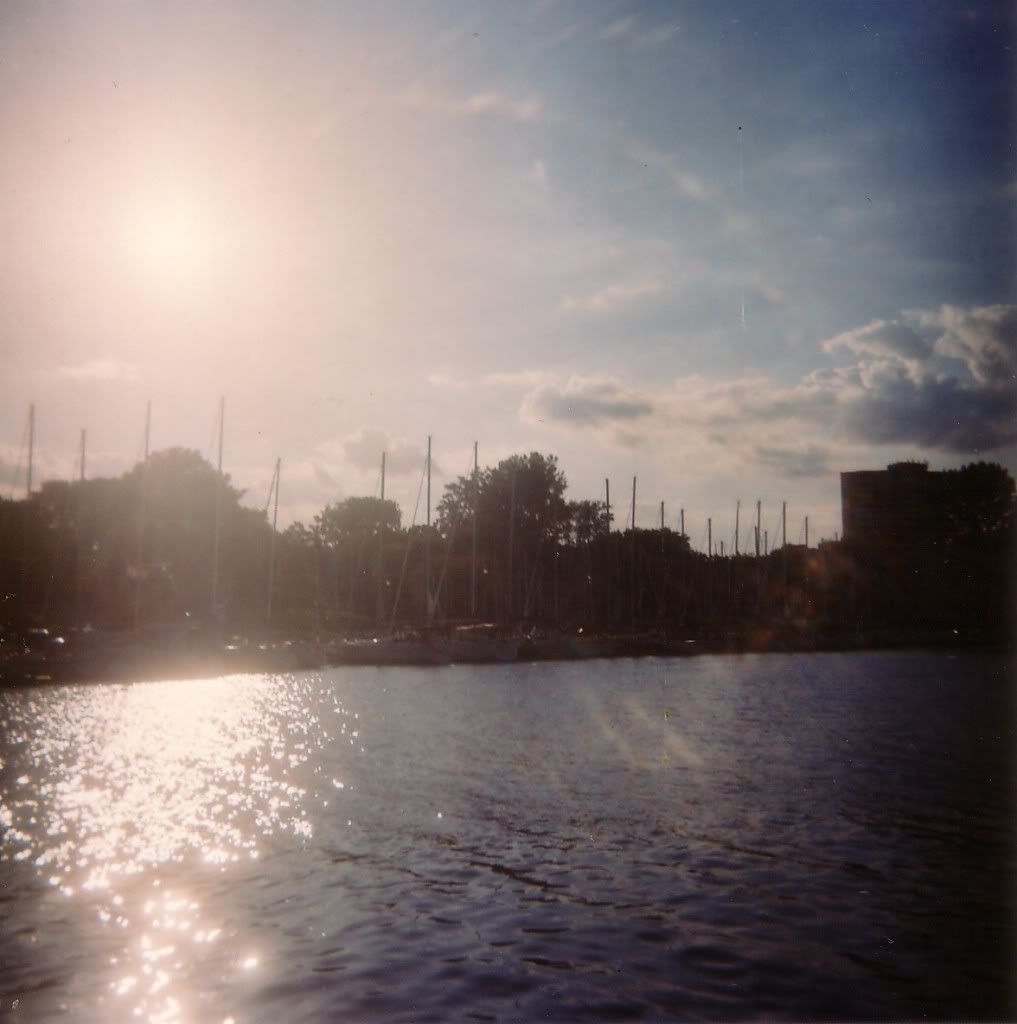 Two of my favourite places in Oakville.
This is my favourite tree at Gairloch Gardens. We used to eat lunch under it in the summer and it seems to be a very defining image of this garden for me and the Canadian landscape. I listened to this tree with someone special.
One day during break Elizabeth and I took a stroll down Lakeshore Rd E and encountered this bakery with yummy looking cookies. I like the reflection of the street over the cookies.