Presenting a new take on 35mm! After talking to the guy who develops the images about the size and strageness of the negatives I made a mask for the "mask" thing in the camera… to try and make the images smaller.
I exposed the film once as per usual and then exposed it again with this mask on. Hence this new exiciting way of taking Holga photographs. I love this effect! Imagine the possibilities as I take my trips to NYC, Pittsburgh and Texas!
Here are two of this old restaurant that is being torn down in Hamilton beach. All broken down, rusted, wrought and beautiful!
As secondary images you will find a James St. N sign and a little bin of china objects for sale, also on James St. North in Hamilton.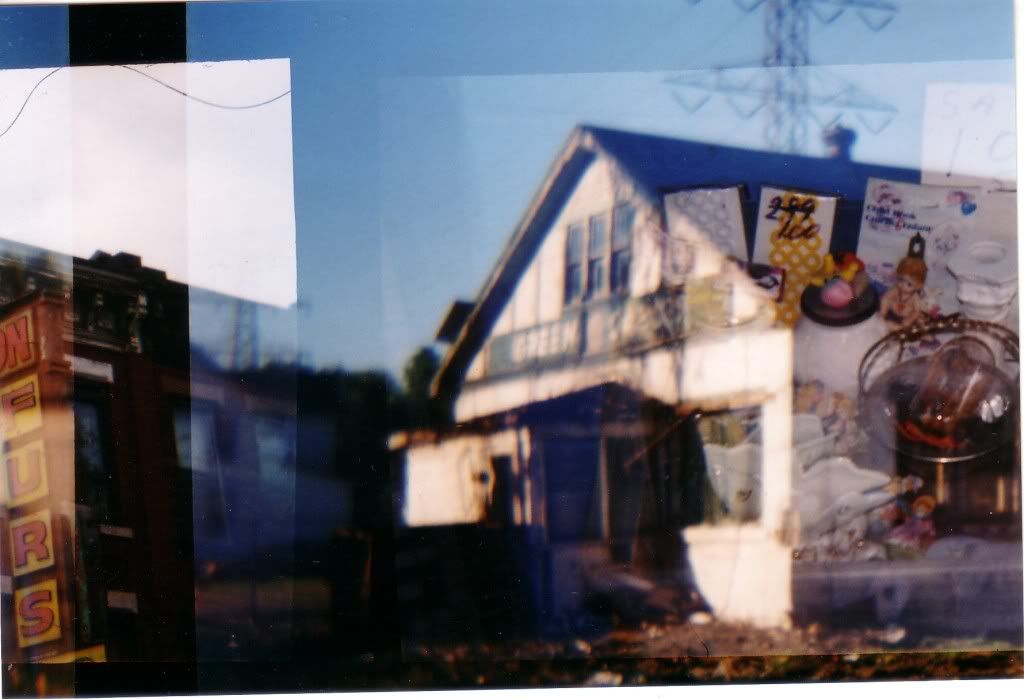 Same old restaurant, James St. North apartments with owls perched on each of the three third story windows. How poetic! God Hamilton stop being so ingenius with your architecture!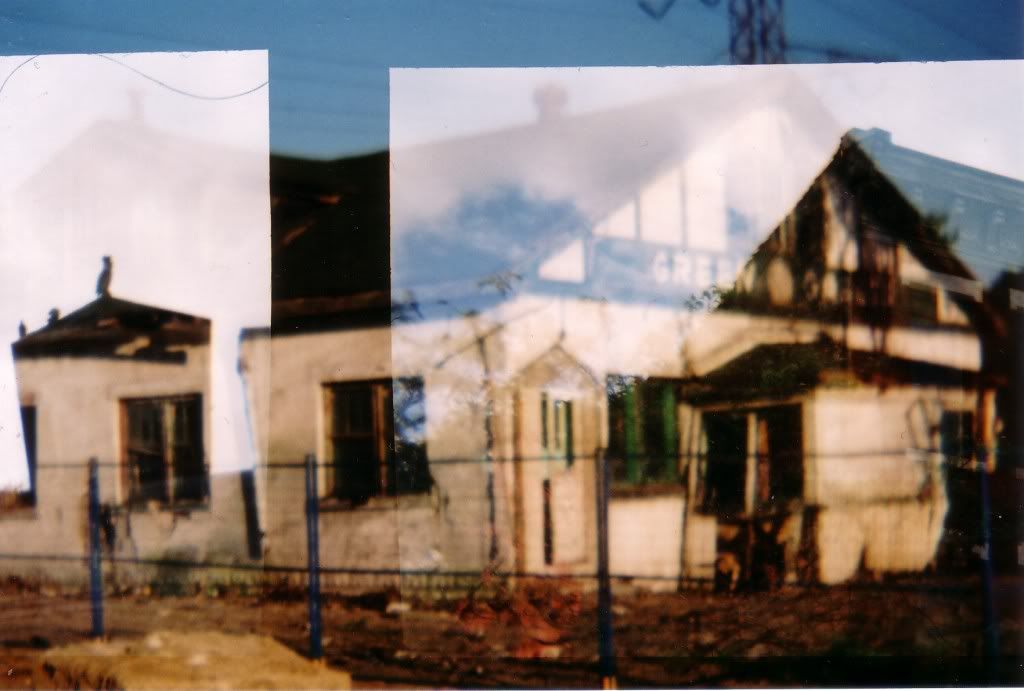 I really love that Owl building, so I took another photo of it – which ended up overtop of a garden photo from I don't know where, but I assume Gairloch since I am forever taking photos at Gairloch.
Construction in Hamilton, on James St. North.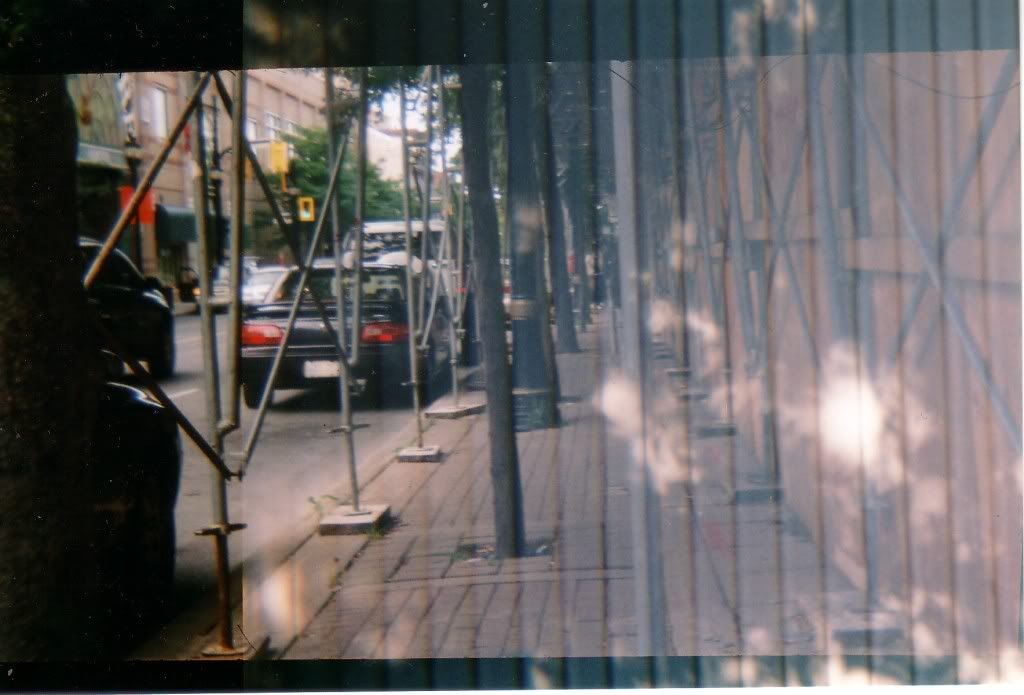 The bee plant and a sunlit early morning garden. Look at the passion vine all ablaze form the sun!
Up close and personal with the Clamatis vine and I think a multiple exposure of Windbower by Catherine Widgery – looking up.
I am forever interested and amazed by hydro towers. They are so delicate and nimble piercing the horizon line, I feel like they almost imitate sewing, stitching our scenery together. Underneath the diagonal hydro tower in the ground floor education room being cleaned.
Our dear eggplant plant who came back to life with a hydro tower.
The best for last.
We have returned to the magical wall in Oakville. But this time, also magical, an oil refinery or steel mill not sure which has appeared over top of the wall perfectly inline with the mysterious Eva Hesse-esque wire.