The Polish Pavillion at the 12th annual International Architecture Exhibition in Venice presents
Emergency Exit
by Agnieszka Kurant and Aleksandra Wasilkowska.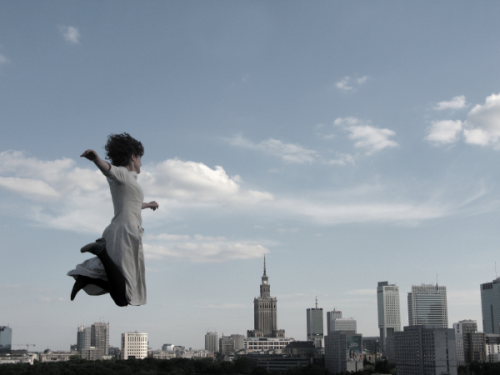 (image credit: Jan Smaga and http://www.labiennale.art.pl/)
The installation Emergency Exit by artist Agnieszka Kurant and architect Aleksandra Wasilkowska seeks to go beyond the logic of urban reality through the creation of 'urban portable holes': in-between spaces, places of uncertainty and doubt, of time-space discontinuity. The title refers ironically to the health and safety regulations in buildings and urban space that seek to plan, control risk and eliminate the accidental and the unexpected.
With the creation of Emergency Exit, the Polish Pavilion acts as a laboratory within which the piece engages with the public directly to provoke, inspire and excite the collective body. Emergency Exit is conceived as a hybrid machine for the transfer to other realities, perforating the system of the city. It is a portable hole to the unknown; a catalyst for different, contradictory emotions and needs.
The project promotes an approach to architecture and urbanism that reverses the logic of a unilaterally defined urban reality and deterministic master plan; it embraces the unknown phenomena of the city.
Emergency Exit
will be on display until 21 November 2010. Thanks to e-flux for the information.