I've been haunted by the composition of Stabat Mater by D.G. Pergolesi since March when I had the chance to go to Repentingy, QC (impossible to say suburb of Montreal, just beyond Charlemagne, which is the suburb where Celine Dion herself is from!) to see it performed.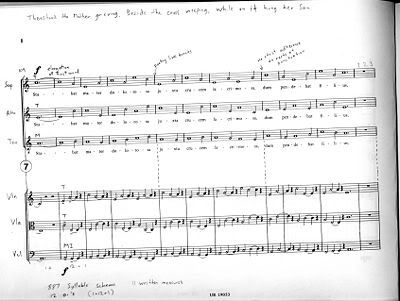 (photo credit: wikipedia (unfortunately))
In a tiny, very elaborately decorated church, a wonderful singer tugged on my heart strings as she sang this lament for the Virgin Mary.
It's probably one of the greatest latin hymnals ever written, and you'll see why if you ever hear it. (which I beyond highly recommend!)
You can see the lyrics in Latin and English
here
. Given my slight obsession with this piece of music, I went to a record shop in Toronto the other day and searched desperately for a recording of it to no avail. I then ordered it online and will be receiveing it soon and then my listening woes will be put to rest.
Also bearing the title Stabat Mater is a very interesting essay by French linguist and psychoanalyst Julia Kristeva.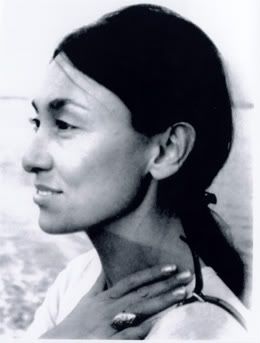 (photo credit: http://www.diplomatie.gouv.fr)
Her essay postulates that we do not have adequate discourses on maternity, the only ones being through Religion (with the Virgin Mary) and Science. Kristeva's main concern with this essay taking a close look at the Virgin Mary, is that due to the demise of religion in Western culture, we no longer have a satisfactory discourse on motherhood.
The essay is dense but interesting and she breaks it up with her own understanding of motherhood along the margins. This creates an interesting, yet disjointed read. You can read it in the
Julia Kristeva Reader edited by Toril Moi
.
For an interesting summary of what Kristeva focused most of her writing on read
this
.